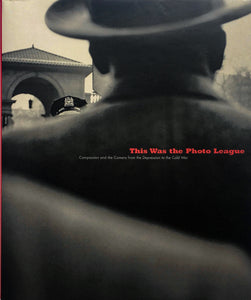 THIS WAS THE PHOTO LEAGUE Compassion and the Camera from the Depression to the Cold War by Anne Wilkes Tucker, Claire Cass and Stephen Daiter.
The Photo League of New York (1936-1951) was a non-profit organization made up of dedicated photographers focusing on a vast array of social issues. During what was considered as a tumultuous period of American history, this group of both professional and amateur photographers came together to chronicle the struggle and plight of workers.
Published by Stephen Daiter Gallery, Chicago, Illinois, 2001.
Book dimensions: 9.1 x 6.6 x 1.1 inches